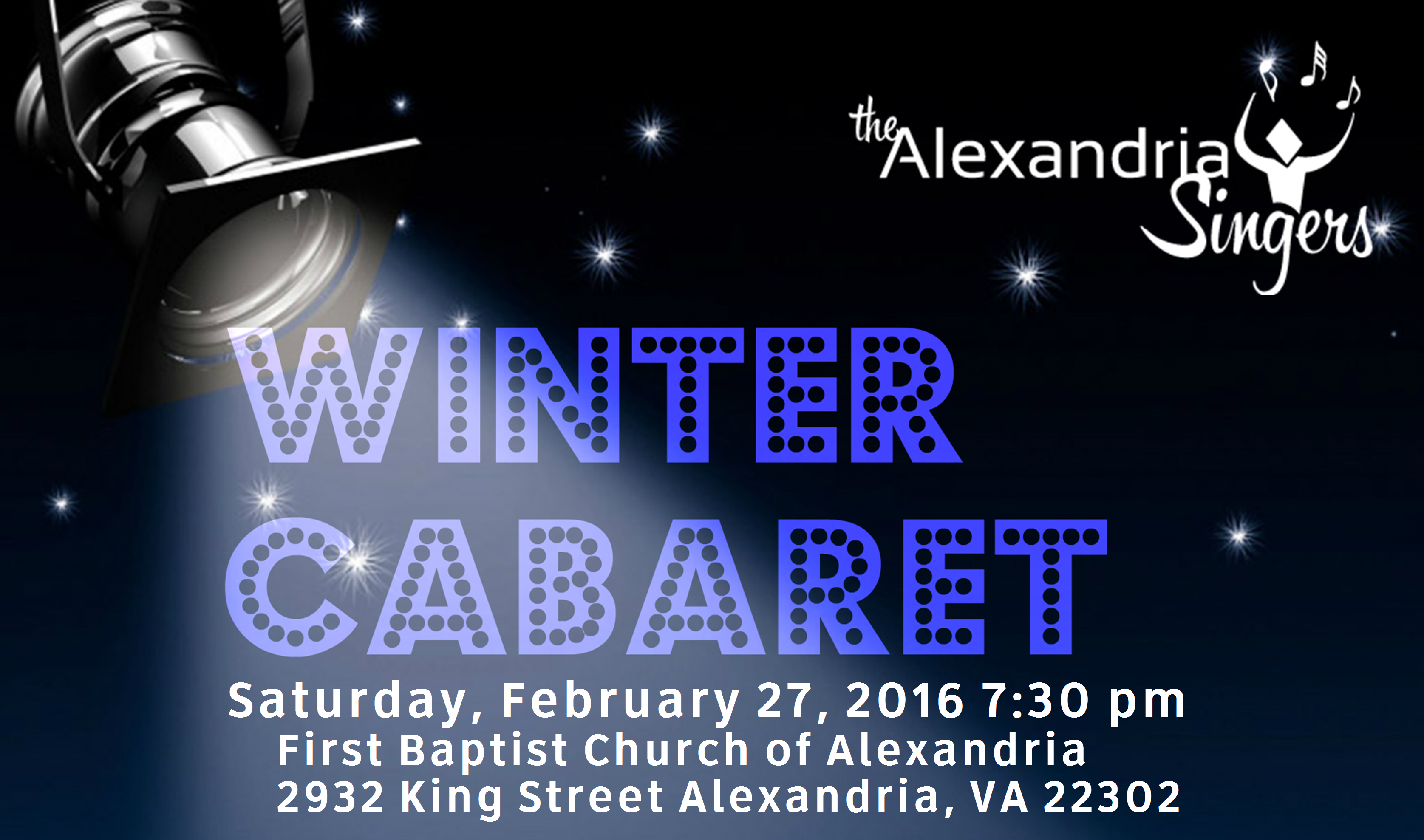 On February 27, 2016, the Alexandria Singers proudly presented their 7th annual Winter Cabaret and Silent Auction at the First Baptist Church Alexandria. 
The 80+ member chorus presented two ensemble numbers to open and close the evening, while throughout the night we featured solo, duet, and small ensemble acts highlighting the incredible talent and joy of our Singers' members!  This evening set new records for both attendance and funds raised through our silent auction! We can't say thank you enough, but we'd love to try. See below for a list of the evening's sponsors and donors.
We welcome all of our patrons, donors, family and friends, to participate this coming Saturday, March 5, 2016, in our #Sing4YourLife event at our regular rehearsal venue, Convergence, in Alexandria. Sing for Your Life event details can be found here. RSVP for this workshop here.
---
In addition to the general membership, who donated their time in preparation for and service during our evening, the Alexandria Singers gratefully acknowledge those who have contributed to our Winter Cabaret and Silent Auction 2016!
Food and Beverage Sponsors
DeMaris Coley
Auction Sponsors
Atlantis Pizzeria & Family Restaurant
Medieval Madness & John Strongbow's Tavern
Reunions – Specialty Gift Shop
Sugar Shack Donuts (Check out their new location in Arlington too!)
**Special thanks to all of the Singers and family members who donated items or personal services**
Artistic Services Sponsors
Shawn Leister Frazier, InnoVideo Productions
Tool Jampathom, Jampify Photography
Special thanks for their generous assistance in making this event possible:
First Baptist Church, especially Archie Doering
Sheryl Berlin, for her help with auditions and learning media