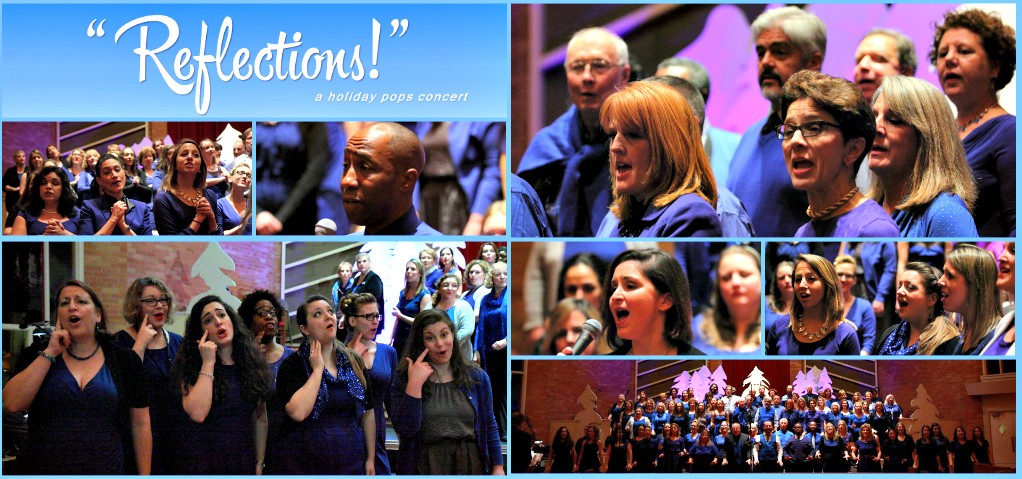 Friends, family, and patrons... THANK YOU! Our holiday pops concert, "Reflections!" was an amazing event, largely in part to you and your support! Traditional and new holiday tunes left our audience members tapping their feet and humming along, spreading cheer throughout the City as they exited the doors of Convergence! Our script was compiled of the memories and reflections of our chorus members with the hope of inspiring you to create and forever remember your own holiday traditions, laughs, and tales, whatever they may be.
We also want to send out a huge thank you to all who brought gifts and contributions for The Alexandria Community Shelter! The week following our performances at Convergence, we brought the show to their residents in hopes that through music we could light up their spirits and hearts at this special, and sometimes difficult, time of year. Your gifts were a huge part of our gift of song and love given to them. Although we are recently blessed to perform in venues large and small, at home and across the world, our most treasured performance each year is one of service and love. Thank you for helping us make it so special each year.
We will be singing in the New Year at First Night Alexandria, for a full schedule of events and ticket pricing for this wonderful City event, visit: https://www.firstnightalexandria.org/
Also, mark your calendars for our Winter Cabaret 7:30 pm, Saturday, February 27, 2016. Tickets will go on sale in late January 2016.